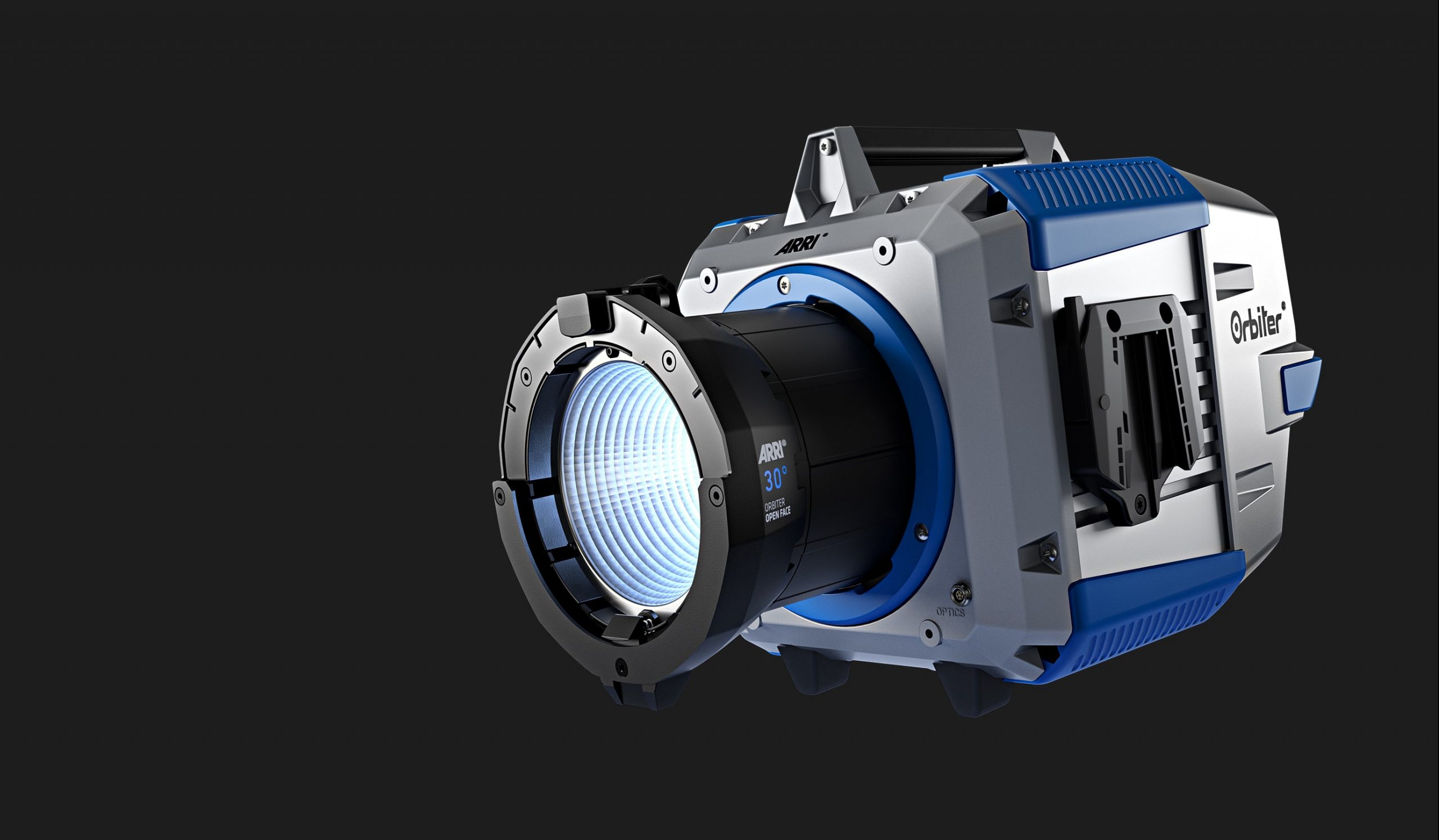 Posted on
Lampa ARRI Orbiter już w sprzedaży
Legendarna firma ARRI po raz pierwszy zaprezentowała Orbitera – swoją najnowszą lampę ledową – we wrześniu 2019 roku. Od tamtego czasu wszyscy z niecierpliwością czekali na kolejne informacje. Minął ponad rok, gdy w październiku 2020 roku niemiecki potentat poinformował o wysyłce pierwszych seryjnych lamp do klientów. U nas ARRI Orbiter jest dostępny w sprzedaży od listopada. Serdecznie zapraszamy wszystkich zainteresowanych do kontaktu w sprawie wypożyczenia lampy na testy.
ARRI Orbiter to niezwykle zaawansowana technologicznie lampa. Zaprojektowana z ogromną precyzją daje użytkownikom niemal nieograniczone możliwości. Po serii lamp SkyPanel to kolejna propozycja firmy ARRI, która ma zrewolucjonizować rynek oświetlenia filmowego i eventowego.
Wśród innowacji jest m.in. wymienna optyka podłączana w prosty i szybki sposób dzięki adapterowi Quick Lighting Mount, nowy system operacyjny LiOS (Lighting Operating System), silnik Spectra wyposażony w 6 diod LED (red, green, blue, amber, cyan, lime), zdejmowany panel sterowania, a także wiele innych.
ARRI wraz z firmami partneskimi przygotowało bardzo szeroki zestaw akcesoriów, które sprawiają, że Orbiter jest niezwykle uniwersalną i wszechstronną lampą z możliwością zastosowania m.in. na planach filmowych, podczas wydarzeń na żywo (w studiu, teatrze czy na koncertach), a także w studiach fotograficznych.