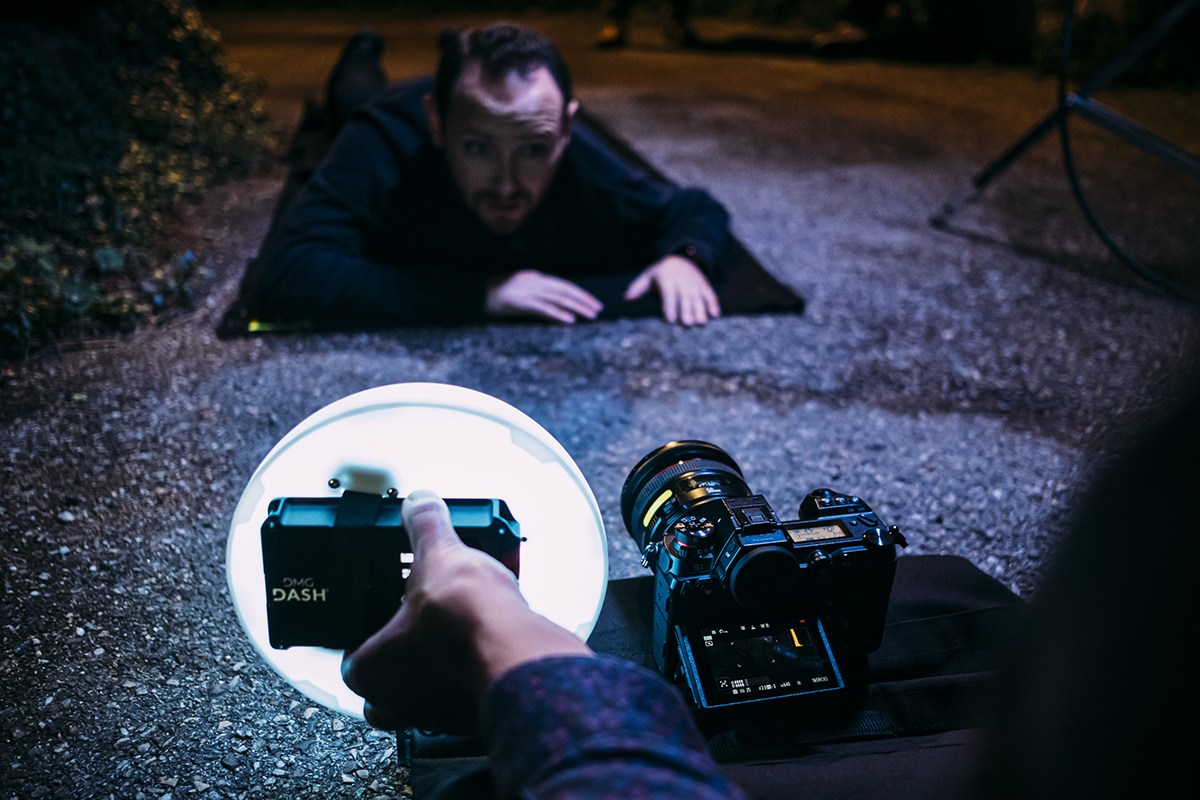 Posted on
5 sposobów na wykorzystanie DMG DASH™ do naświetlenia krótkiego filmu
"Quand le Village s'endort" to zwiastun fikcyjnego filmu inspirowanego słynną grą karcianą "Les Loups-Garous de Thiercelieux". Reżyser Simon Grass i operator Mehdi Natech stworzyli ten krótki film na 11. edycję Nikon Film Festival.
Filmowcy wykorzystali nowy zestaw DMG DASH Pocket LED firmy Rosco, aby wywołać różne reakcje emocjonalne w swoim projekcie. Poniżej Simon i Mehdi opowiadają, w jaki sposób wykorzystali światło do stworzenia napięcia, intrygi i suspensu. Możesz użyć tej wszechstronnej oprawy, aby wykonać te same techniki filmowania, gdy następnym razem będziesz musiał oświetlić krótki film.
1 Uplight dla intrygi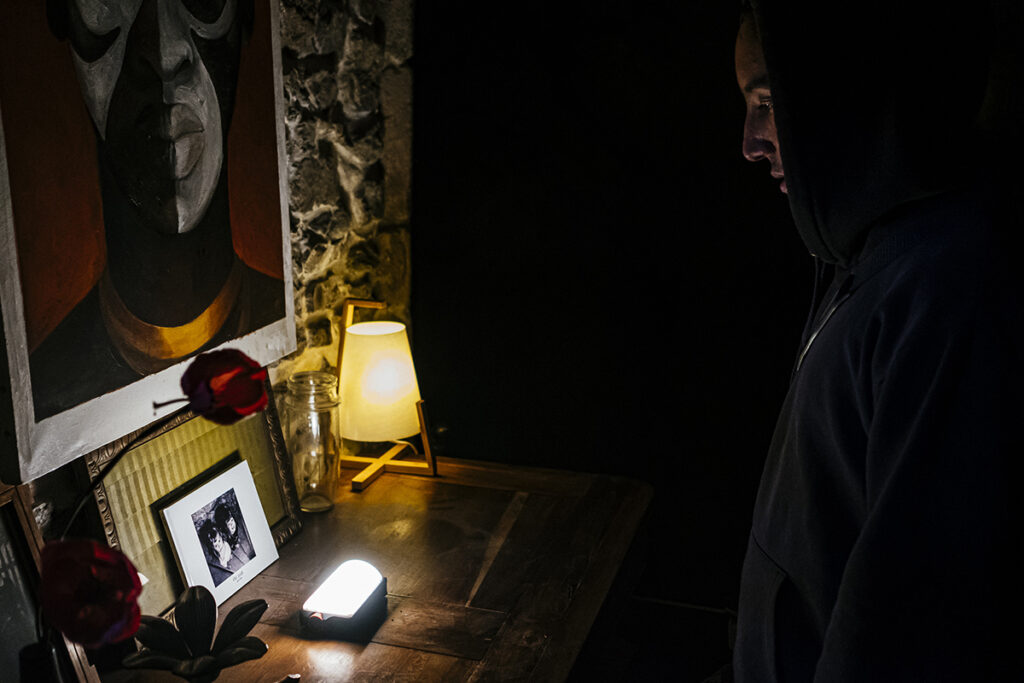 W początkowych ujęciach filmu widzimy młodego mężczyznę zakradającego się do pokoju tyłem do kamery. Filmowcy umieścili na stole zasilany bateryjnie DMG DASH z dyfuzorem kopułkowym, aby podświetlić ścianę i podkreślić sylwetkę aktora. Chwilę później widzimy zbliżenie twarzy aktora – rozjaśnione przez DASH – co tworzy w scenie wrażenie intrygi.
2 Dodaj światło i cień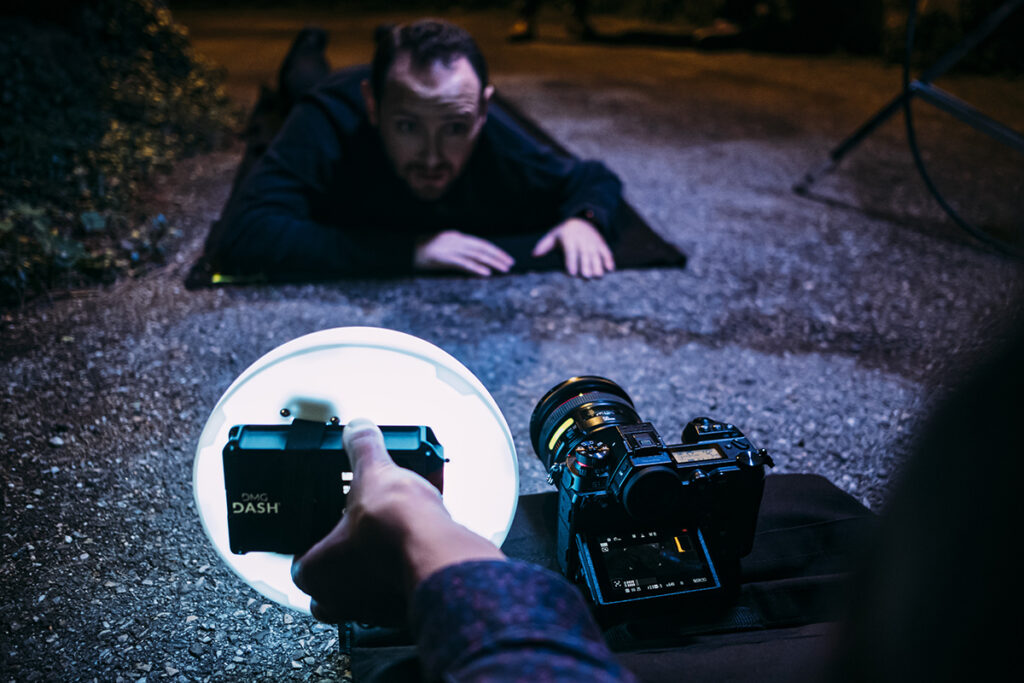 Simon i Mehdi użyli swojego DMG DASH z półkopułowym okrągłym dyfuzorem DOT, aby oświetlić twarz aktora wciąganego w ciemność. Trzymany w jednej ręce przy ziemi oprawa dodawała odpowiednią ilość światła. Po wyposażeniu w DOT strumień świetlny DMG DASH ma ostry spadek. KROPKA zapobiegała przenikaniu światła do tła. To zachowało ciemność za aktorem, pozwalając mu skuteczniej znikać w cieniu w tym trzymającym w napięciu otoczeniu.
3 Praktyczne doświetlenie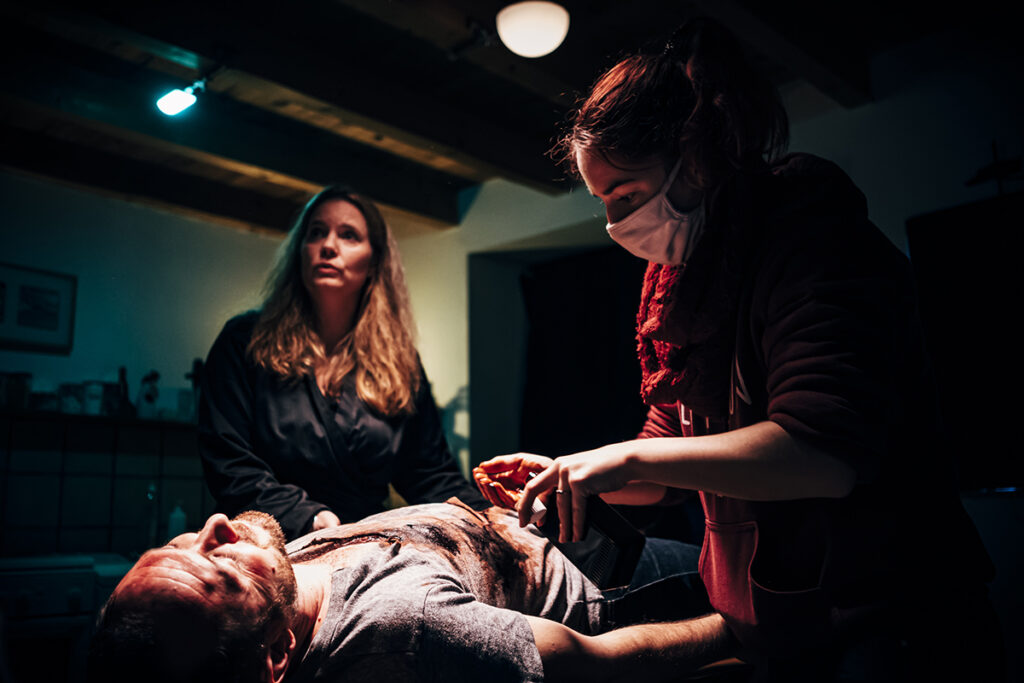 W następnej scenie widzimy w kadrze DMG DASH. Filmowcy zamontowali dwie jednostki DASH na drewnianym suficie kratowym, aby oświetlić scenę. Jeden DASH stworzył w tle chłodne, niebieskozielone światło. Drugi DASH został ponownie wyposażony w okrągły dyfuzor DOT i ustawiony na ciepłe/żarowe ustawienie. Ten DASH działał jako praktyczny ekran, aby stworzyć górne światło domu świecące w tle sceny.
4 Uchwyć błysk w oku aktora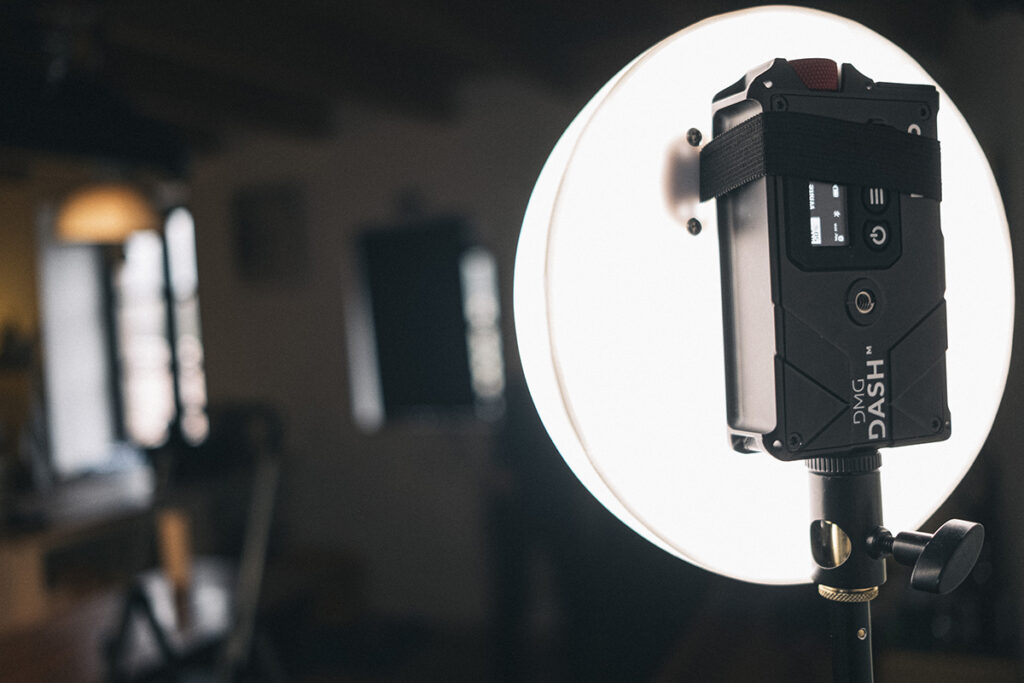 W dalszej części filmu widać, jak aktor dodaje tajemniczą substancję do kieliszka wina. Po tym ujęciu następuje zbliżenie tego samego aktora z diabolicznym błyskiem w oku. DMG DASH z okrągłym dyfuzorem DOT idealnie nadaje się do tworzenia tego stylu światła do oczu. DOT szybko łączy się z DASH za pomocą magnesów. Umożliwiło to Simonowi i Mehdiemu łatwe umieszczanie odbić światła w oczach aktorów. Użyli tej techniki w kilku scenach, aby podkreślić różne emocje.
5 Twórz światło tam, gdzie jest potrzebne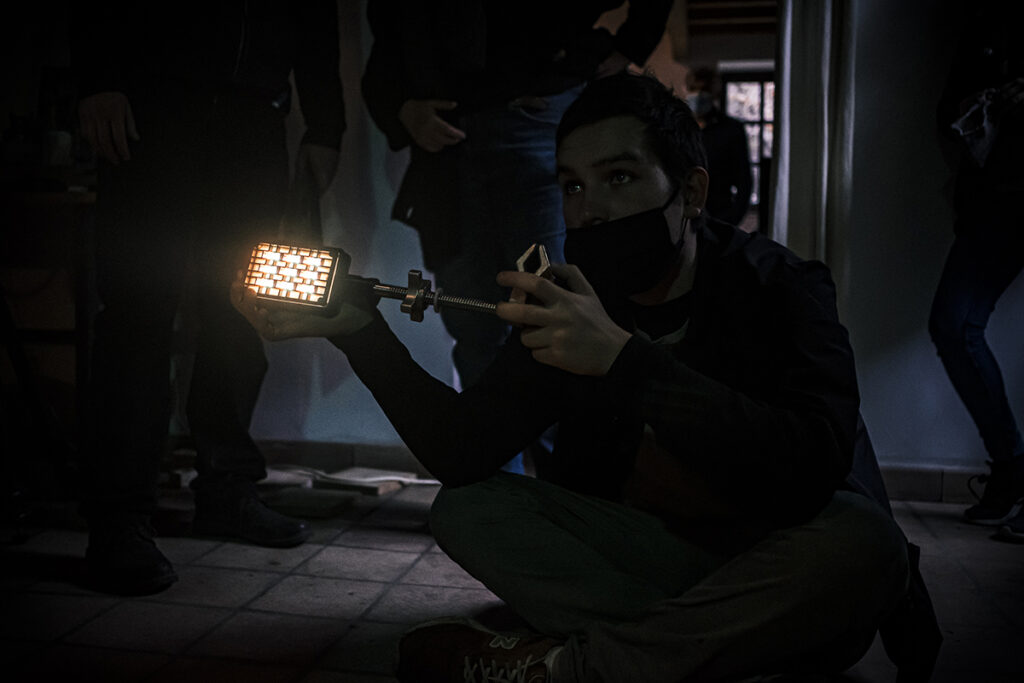 Simon i Mehdi chcieli dodać odrobinę światła do jednej z końcowych scen. Aby to osiągnąć, przymocowali zarówno płaski dyfuzor, jak i skrzynkę na jajka z zestawu Pocket LED do DASH. Biorąc światło do ręki, byli w stanie znaleźć idealną odległość i kąt, aby dodać subtelne, kierunkowe światło do ramy. Dzięki tej technice byli w stanie oświetlić twarze aktorów, nie psując mrocznego napięcia sceny.
Specyfikację lampy Rosco DMG DASH sprawdzisz w naszym sklepie: https://sglight.pl/product/rosco-dmg-dash/