Mały i opłacalny
Światła BB&S CBL 1 są idealne do zestawów informacyjnych i scen wymagających stałego oświetlenia oraz do zastosowań specjalnych, takich jak przybliżanie reflektorów lub montaż do 30 m nad głową — bez rozlania, oślepiania lub rozproszonego światła. Każde urządzenie oferuje identyczną wagę 1,5 kg/3,3 funta i wymiary (165 mm/6,5" długości, Ø 140 mm/ 5,7"), co pozwala na szybką zmianę położenia w tych samych wspornikach lub zaciskach siatkowych, co inne CBL 1s.
Zastrzeżona technika BB&S
Opatentowana przez firmę BB&S soczewka kolimatorowa o średnicy 126 mm konwertuje do 90% mocy wyjściowej LED, tworząc wąską wiązkę o wysokiej intensywności i minimalnym rozlaniu. Inżynierowie BB&S zaprojektowali Compact Beamlight, aby działał bezgłośnie dzięki skutecznemu rozpraszaniu ciepła w tylnej części, która eliminuje wentylator chłodzący.
Rodzina 14 opraw
Wybierz spośród czterech stałych temperatur barwowych (2700°K, 3000°K, 4000°K, 5600°K) i czterech kątów rozsyłu: 7, 11, 13, 17 stopni — każdy płynnie przyciemniany od 100% do zera.
Specyfikacja:
POWER
Lamphead: 1050Ma approx 36Volts.
Used With BB&S 4-Way Controller (Powers aand Controls up to 4 Units)
Power 100-270 Volts 50/60hz – 175W
Used with Manual Dimmer: 12 to 14,4Volts 3.5Amps

Control
Manual operation with the CBL-1 Manual Dimmer powered with either 65W PSU or D-tap from Battery.
DMX512/RDM control with the BB&S 4-Way Controller.

Demensions
Lenght: 165mm
Diam.: 145mm

Thermal
Ambient operation from -20C to 40C
BB&S 4-Way Controller
The BB&S 4-way controller Offers 4×40 Watts Channels, powering up to 4 CBL's on one unit. The 4-Way controller offers Full DMX & RDM capabilities. And ensures perfect dimming for eg. High Speed Shooting.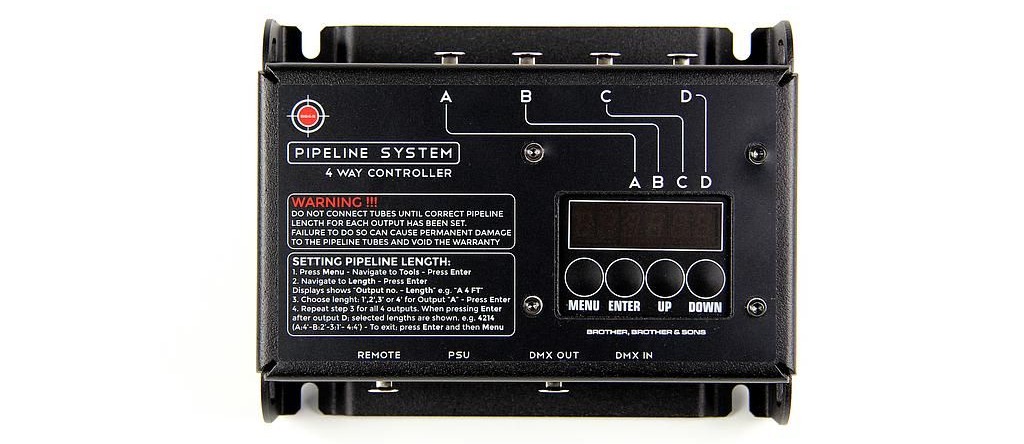 The CBL-1 Manual Dimmer
The Manual dimmer offers simpel local control over one unit, with DC power. Enabling users to run their unit on D-tap power from a Battery. Optional 65W PSU Available.